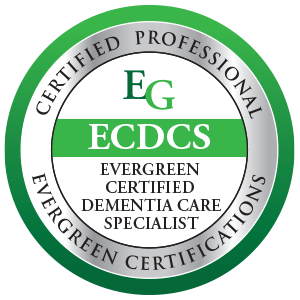 Evergreen Certified Dementia Care Specialist - ECDCS
Clients and patients diagnosed with Dementia can be the most rewarding yet challenging individuals to help. This Certification is designed to recognize specialized training in the latest standards and techniques for caring for patients and clients diagnosed with Dementia. Learn how Certification can change your career!
Become Certified Now!
Looking to renew an existing certification? Click here