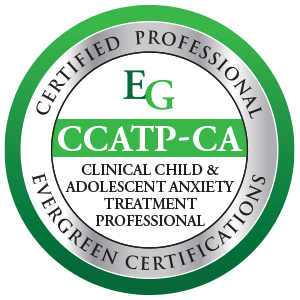 Certified Clinical Child & Adolescent Anxiety Treatment Professional - CCATP-CA
One of the most common diagnosis today, Anxiety can be tough to treat, especially in children. Certification provides assurance to clients that you have advanced clinical training and interest in working with Anxiety in children to bring peace to their lives.
Become Certified Now!
Looking to renew an existing certification? Click here